Oscar Quevedo - Douro - Portugal
Quevedo was founded in 1991 as a family owned business in the heart of the Douro valley, responding to the needs of the generations that preceded the associate founders. The company was created as a seamless marriage between the initial phase of production and the promotion and selling of their wines. Currently, the estate is comprised of 100 hectares located in the regions of Cima-Corgo and Douro Superior, producing both red and port wines.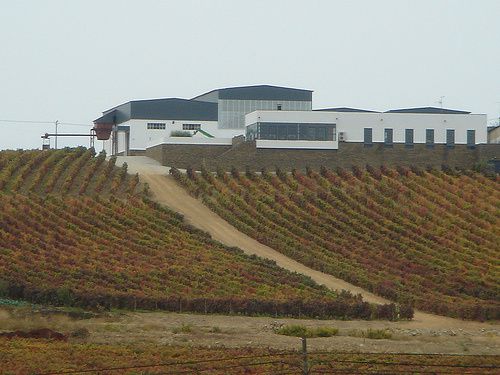 Why did you begin blogging?
We started blogging because we thought it was necessary for us to communicate with the world what we are doing in our winery, vineyards and our lives. At first, we thought this was not so important to sell our wines. But then we said, why not??
In your view, how blogs have changed, or not, the wine approach ?
I think the first signs of changing are now showing up. Until now not much change really...
The blog is also a form of dialogue with readers. Do you remember any particular meeting or blogger's comments?

Yes, it is one of the best achievements. We have the example of the European Wine Bloggers Conference. Last year in La Rioja attended around 35 people and this year in Lisbon are expected over 100 people.
Which other blogs do you read regularly?
What advice would you give to a vinegrower or winemaker considering starting a blog?
Blog about something you love, without make-up; be honest and show yourself as you are. Post often and do not forget to comment on those blogs you follow and like.
If you do have to choose only one post until now, which would it be?
http://quevedoportwine.com/people/who-is-oscar-quevedo/